About D3 - C Series
The D3-C series is the third edition of Jinghong's DOCSIS3.0 CMTS product platform. There are various product forms such as indoor type, D-node (outdoor type), and modular type to meet various deployment scenarios.
Compared with earlier versions, the D3-C series uses the latest MAC/PHY chips and a more powerful multi-core network processor from Broadcom. On the basic of maintaining the original features, its bandwidth has doubled. It can support 1000 CMs simultaneously online.
Bundled with 32 QAM channels for downstream (sharing one RF port), the data rate could be up to 2Gbps. The downstream can be configured flexibly as data channels or IPQAM channels. It also supports multicast capabilities.
Bundled with 10 QPSK/QAM channels for upstream (sharing one RF port), the data rate up to 400Mbps. It also provides the upstream spectrum analysis function.
D3-C can run in L3 or L2 mode. It has perfect QoS mechanism, built-in DHCP/TFTP/ToD servers, supports DHCP relay, and supports IPv6. It can adapt to varieties of operation environment to meet various business requirements.
There are three ways to manage the D3-C series: one is to log in through Telnet on the local machine, use the command line (CLI) for configuration management; the second is based on the embedded Web mode, which can be remotely logged into the device; the third is through network management software based on SNMP protocol and supports network management software from third parties.
D3-C series can be compatible with cable modem which conforms to DOCSIS 3.0/2.0 standard, as well as the built-in cable modem set-top box, eMTA and other terminal equipment.
Related products
---
Rack Type CMTS JH-HE31032C

The JH-HE31032C is an indoor 1U chassis device in the D3-C series CMTS. It is specially designed for applications deployed in the front-end equipment room and has high coverage efficiency.
It provides high bandwidth internet access with high QoS control capability. It is designed to provide video services that require low latency and high throughput, such as IPTV and VOD, under heavy internet access requirements.
The JH-HE31032C has 1GE/10GE SFP/SFP+ optical ports and RJ45 electrical port. It has a built-in DHCP/TFTP/TOD server, no additional accessory equipment, easy installation, simple configuration, and high cost performance.

---
D-node JH-DN31032C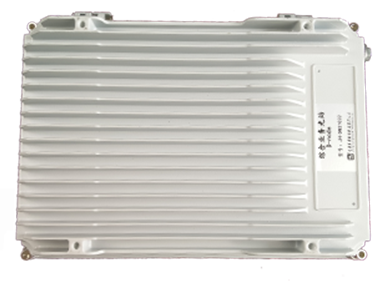 JH-DN31032C,is a D-node device (commonly known as all-in=one). Adopting the design concept of modularization, zero configuration, intelligent management, and simple maintenance. It is deployed in the fiber node, making the fiber node become the transmission path of the integrated service, thus greatly simplifying the network structure.
D-node has built-in CMTS module, CATV optical receiving and amplifying module, ONU module (optional), etc.. These modules can be replaced separately. Jinghong also creatively increased the spectrum analysis module, so that RF signals can be fully spectrum real-time monitoring. The NMS can automatically monitor the working status of each modules, automatically analyze and locate the faulty module, and alarm or notify maintenance personnel to replace it at the site.
The basic service of cable operator has stable and reliable guarantees. JH-DN31032C has four high-level output ports with a frequency range exceeding 1GHz, which can completely replace the original optical receiver. It can flexibly adapt to 10GE/GE/GPON/EPON networks through matching modules such as SFP+/SFP/OTU/ONU. The built-in CMTS module is bundled with 32*10 DS channels, and the 2Gbps data rate is sufficient for the user's big bandwidth requirements.
JH-DN31032C is compact and waterproof to accommodate varies installation environments. Its excellent transmission capability, combined with intelligent management software, can meet the NGB requirements of cable operators.

---
Compact CMTS JH-M31032C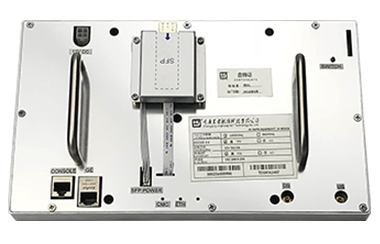 The JH-M31032C is a modular CMTS designed for manufacturers of HFC transimission equipment. It can be used to form products such as outdoor CMTS, D-node, and virtual front end device.
The module is combined with an optical receiver ot upgrade the traditional fiber node equipment and achieve a revolutionary breakthrough in functionality. It becomes a full-service optical station that integrates CATV and IP data hybrid transmission, which can greatly increase the added value of the product.

It combines with an optical receiver/optical transmitter to form an outdoor vitrual front-end device that can be deployed outdoors to save on the cost of renting a equipment room.
The JH-M31032C has a full CMTS function with a compact housing and the necessary interfaces. It is small in size and easy to install and fix.
Jinghong offers whole solution for various tailor made requests from cooperative partners.